When my book consultant asked, "So, what are doing for your book launch?"
I shrugged and responded, "I don't know."
She hates those three words. "Not good enough! Think book launch party, book signing, book clubs."
Images of balloons, party favors, a cake, gifts, champagne sailed through my head. "Okay," I replied weakly. I didn't have a clue what she was talking about but I began to research and read and asked questions and more questions, writing everything down in a journal I've dedicated to publishing.
Then she asked the hard question. "How will you measure your book launch success?"
Gulp. What? The words were out of my mouth before I could catch them. "I don't know."
Her eyebrows lifted and she let out a long sigh before replying, "Figure out what you want!" and quickly ended our Zoom call.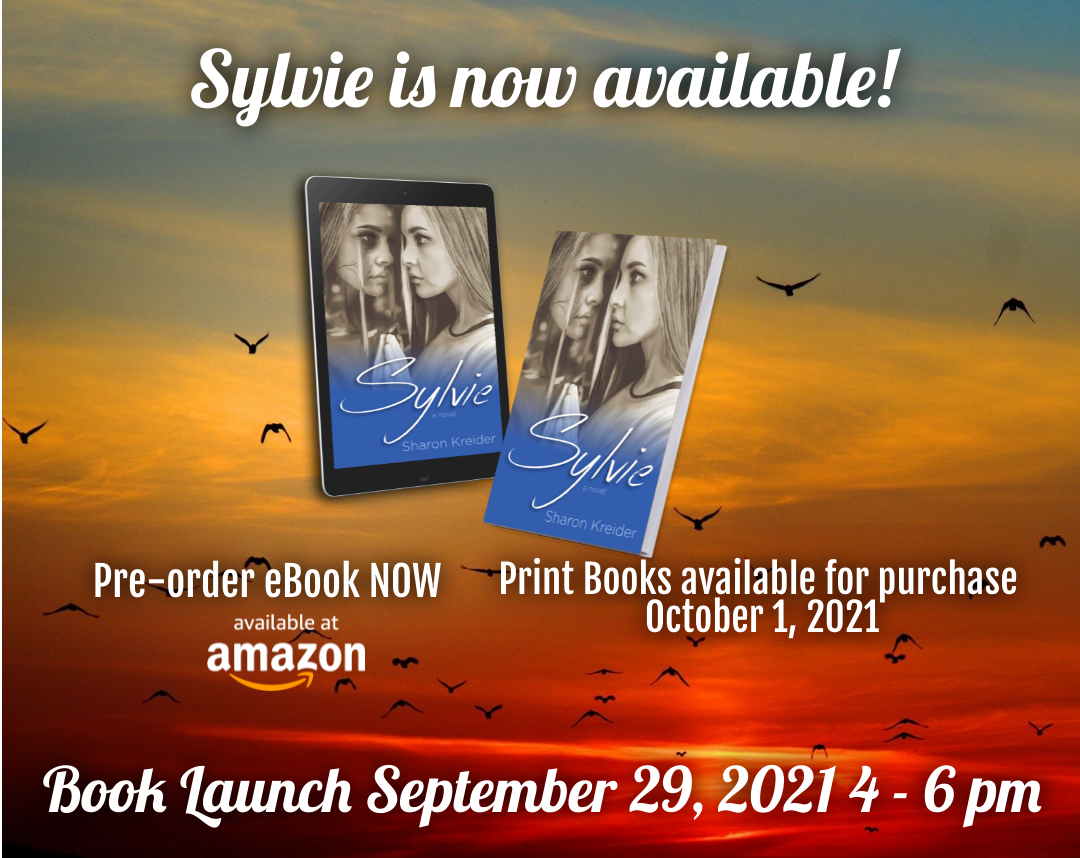 I'm learning that to launch a book literally takes a village –designers, illustrators, editors, consultants, manufacturers, printers, advertisers, website design, appropriate venues. And that having the book published is only a small piece, albeit an important piece, of the whole picture.
My book launch celebration is on September 29th at one of my favorite local venues: free appetizers, a cash bar, a drawing for a $50 gift basket with of course a signed copy of my book, Sylvie.* Several boxes of the signed limited 1st edition copies from an offset printer will be available. I know it won't be the end but just the beginning of my author trek. My book consultant will likely congratulate me but will also be quick to add, "Which book clubs did you connect to? What's your market? Did you post pictures of the party on your social media?"
"Already on it," I'll say somewhat proudly. I think she'll like those three words better.
How did you find solace this week?
Sharon
© 2021. Sharon Kreider. All Rights Reserved
*Sylvie is a tender, poignant novel exploring how the delicate threads binding a family together can unravel when faced with an unexpected tragedy and how they find hope, inspiration, and forgiveness to continue. It took me years to write this first novel; a labor of love highlighting my long career in the mental health field.