When I go out for dinner, I usually read the whole menu to discover what I might want to eat. My family members and friends usually have no problem deciding what they want. My husband finds his selection right away. Not me. I use the process of elimination. No, I don't want that or that until I narrow my choices to about three, or two on a good day. This process can take a long time frustrating my companions. It isn't very comfortable to admit how long it has taken me to order something. There were times I gave up and didn't eat anything, afraid I might make the wrong choice and end up paying for food I didn't like. The waste seemed enormous.
Now, I usually know the eatery's name ahead of time and go online and study their menu. I'm more prepared. "Yes, I'll have the grilled chicken salad with balsamic vinegar on the side," I say confidently.
I believe this habit, inherited from my parents, stemmed from a childhood scarcity mentality and from the limited resources in the small, northern Canadian town I grew up in. My mother, who never had enough to eat as a child, always thought a lot about food. My stepfather, desperately poor at times, constantly worried about money, and even when they no longer needed to worry about food or money, my mother still bought some of her groceries from the discarded aisles or throw-away bins and my stepfather carried a certain apprehension about many things.
This mindset also has a sibling –the half-empty cup pattern: a focus on how things might not turn out for the best or fussing over the possibilities of what might happen once the cup is empty.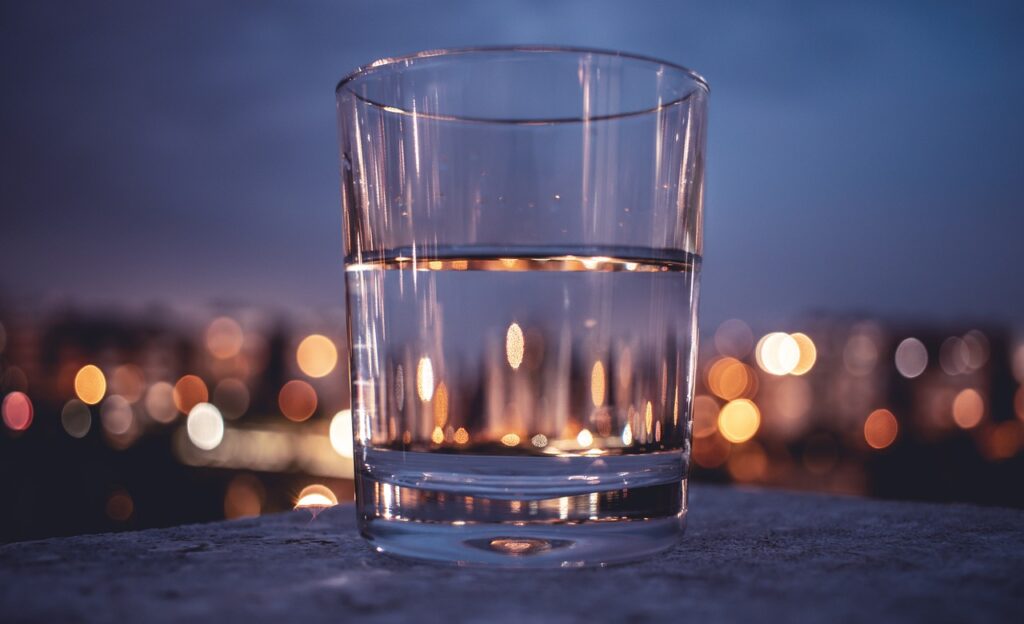 In my life, I've worked hard at seeing things through a half-full lens instead of half-empty. Some days I slip back into old behaviors but it's less and less, and I find fostering positivity to be one of the most important disciplines I engage in on a regular basis. It's taught me how to be happy with whatever happens, to accept that things might not be what I want, and for everything, there is a season.
And so, this week, when most will gather with loved ones and convey what they might be grateful for this year, I am thankful that I will share this Thanksgiving with half my family, knowing the other half are there in spirit, and that my cup is half-full, not half-empty.
May your heart be full of both, thanks and giving.
Enjoy the Passage of Time.
Sharon
© 2023. Sharon Kreider. All Rights Reserved.