Growing up, Sundays were a day of rest. Later, when I had my own family, Sundays continued to be a quiet day: no hurry to get out of bed, everyone pitching in to make a delicious brunch –waffles were our favorite, sometimes baking a special dessert for dinner, leisurely walks in a nearby park, a drive up into the mountains. A time for reflection. Often, I wrote in my journal or thought about my dreams for myself and my family.
When my children left home, my husband and I continued to follow our peaceful Sunday ritual, albeit not always making brunch or dessert but trying to make it a day to appreciate what we have.
This Sunday, we slept in, made a simple breakfast, and drove north for about an hour, admiring the spectacular views, until we came to the turn-off onto a forest service road to begin a fifteen-mile bumpy ride. We passed a few hunters as we snaked up the mountainside. The speedometer read seventeen miles per hour. It hadn't rained for a long time, so the truck was covered with finely powdered dirt when we stopped at the trailhead about fifty minutes later.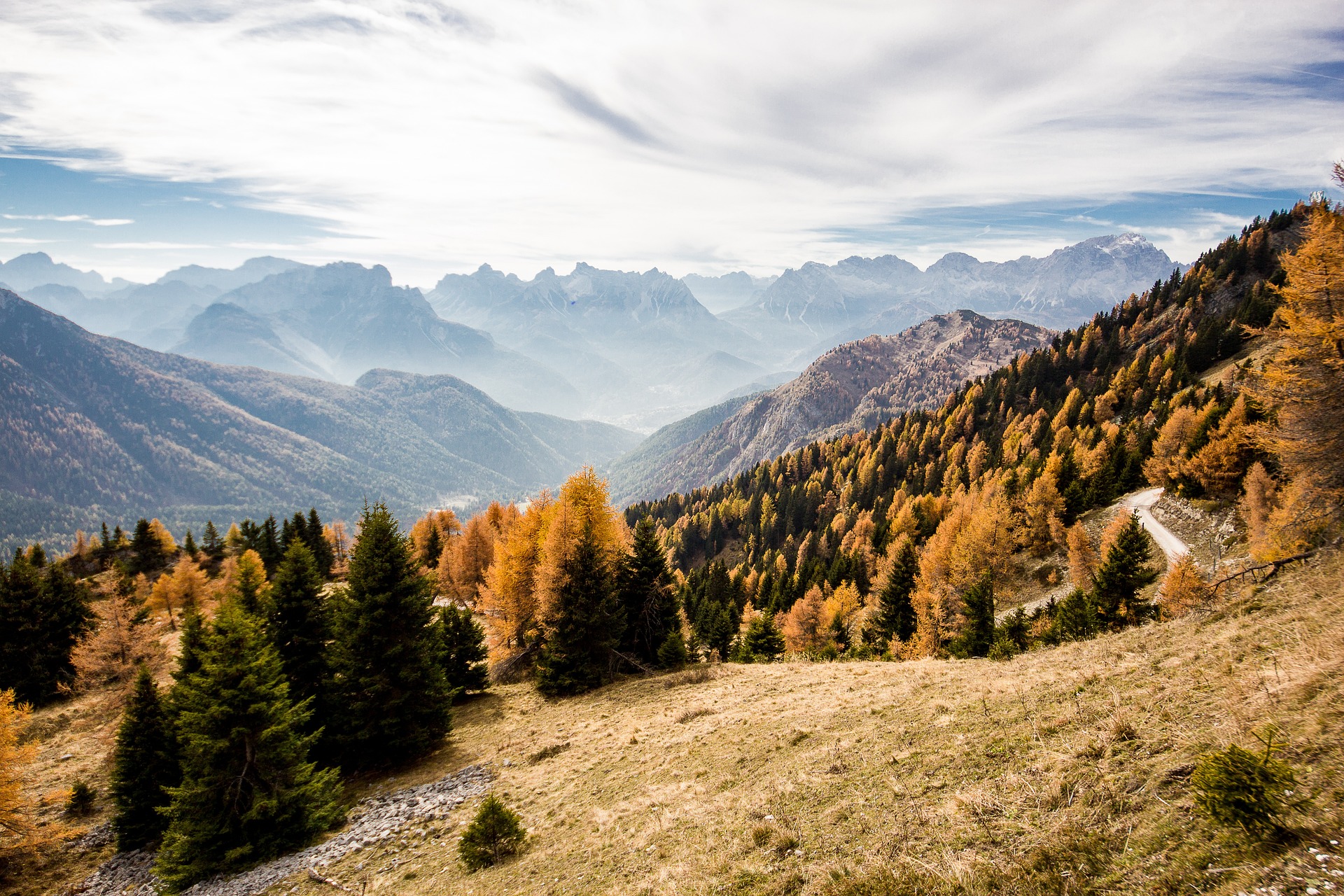 I put on my windbreaker, and we headed up the trail. I expected to see a few other hikers but this Sunday we didn't see a soul as we ambled our way up the slope, stopping now and then to catch our breath or sip some water. Once on top, we found a rock outcropping and scanned the horizon, mountain range after mountain range in perfect view. The silence was remarkable.
We stayed long enough to munch on a sandwich before we quietly hiked back down. I mouthed a silent thank you, grateful that in the many years since I first came to this place, it has remained relatively unchanged; something I don't see that much anymore.
Driving home I listened to the music my husband selected on the radio and watched the day drift toward evening, without thinking about all the things I needed to get done on Monday, thankful for the day to refuel. There are so many reasons to be happy.
"A Sunday well spent brings a week of happiness and content." Anonymous
How did you find solace this week?
Sharon
© 2022. Sharon Kreider. All Rights Reserved