I've worn moccasins around the house for decades, preferring the ones made with soft suede leather and lined with sheepskin; wearing them until the lining has thinned to nothing, the sole has two or three holes, the stitching ruptures or the heel pad is threadbare. Then, I inevitably leave an opened catalog, at the slipper page, in an obvious place hoping or rather knowing my husband will get the hint and order me a new pair for my birthday or our anniversary or for under the tree.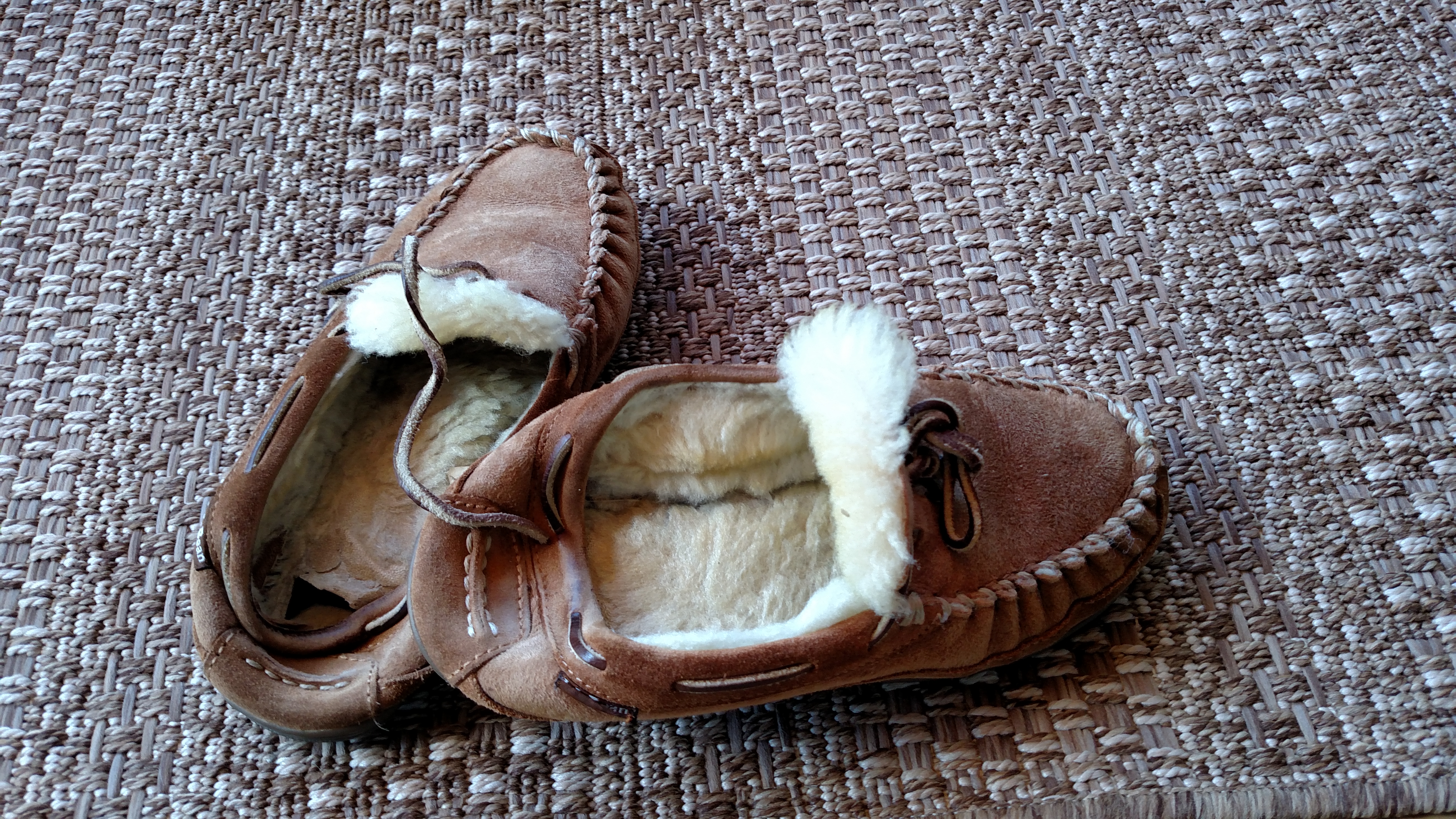 There's nothing quite like placing my feet in a new pair. Oos and ahhs can be heard throughout my house as I marvel at the craftmanship and beauty.
And even when I have my new pair, I don't rid myself of the old ones quite yet preferring to slip them on every now and again –like meeting up with an old friend who recognizes my idiosyncrasies and yet doesn't criticize or judge or fail to love me.
As the years go by, I find moccasins and old friends to be two things that bring more comfort than I have words to describe but I'll try: comfort and ease and luxury and coziness and relief and wellbeing and security and relaxation and contentment and solace…
Moccasins once lined with
thick fluffy soft lambswool
are now ghosts of what they were
laces gone and falling apart
worn out and looking
dog-tired
holes on the bottom heel
a thousand days of warming my toes
and comforting me
like my old friend who
out of the blue
wrote an email message filled
with love and missing me and wanting
to connect and remembering
our young selves
dancing on the rocks
in the Himalayas.
How did you find solace this week?
Sharon
© 2021. Sharon Kreider. All Rights Reserved