When I retired, my colleagues threw me a party in a nice, rented room downtown; away from work to limit interruptions and where we could all relax. We stood around a table of mostly healthy treats, talking, everyone wishing me well. Then they gave me their gift: a lovely teapot with two mugs —so apropos. Born and raised in the north woods of Canada, my family and I drank tea every day; primarily steeped black tea with milk and sugar. Now, I drink herbal teas. In all my professional meetings over the years, I always came to them with a steaming cup of tea; a simple ritual that brought comfort even in the most challenging of times.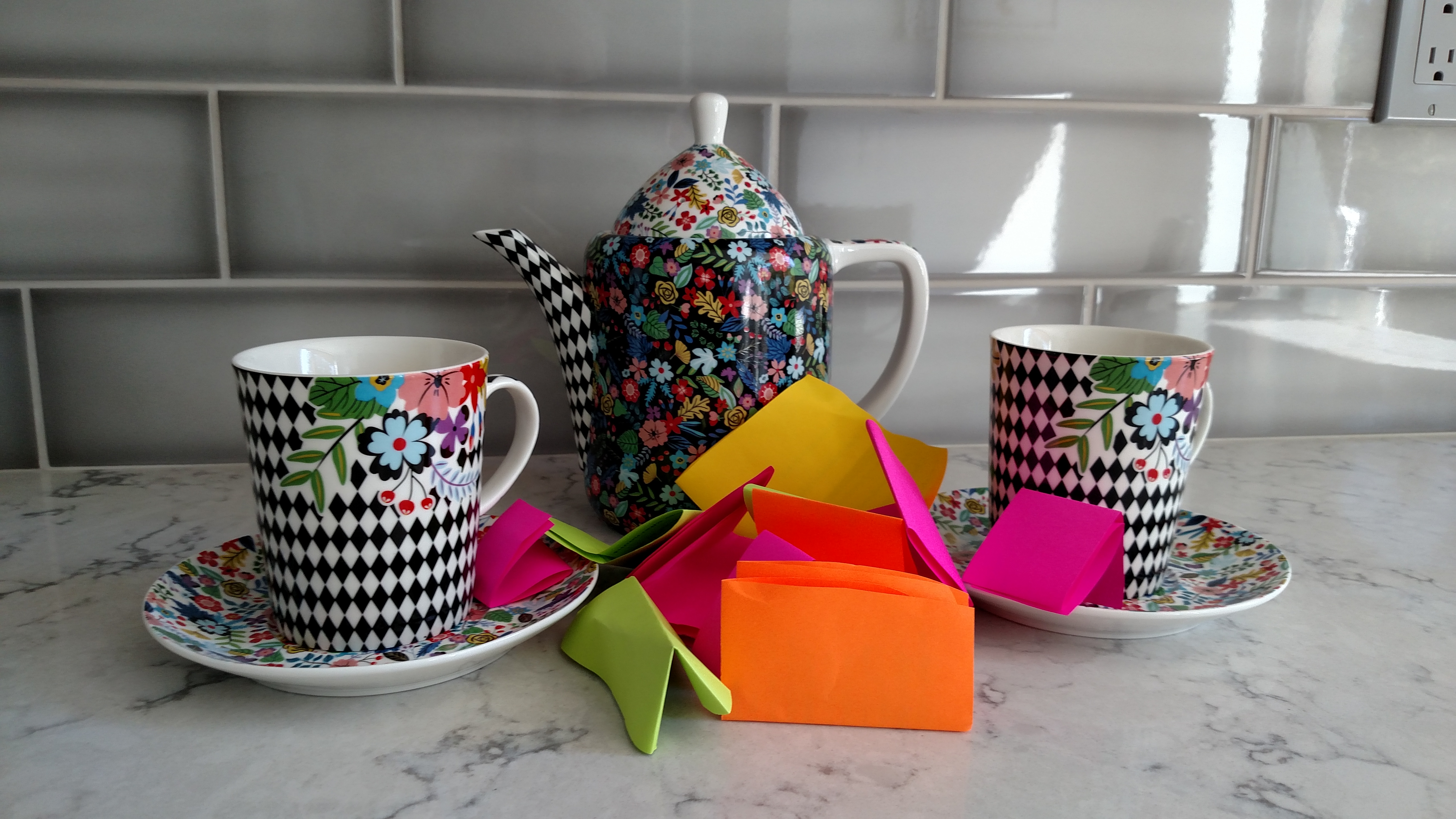 I loved the teapot but I loved what was inside even more —heartfelt wishes from my peers and friends, written on colored pieces of paper. Here are a few examples of what they wrote:
I wish peaceful silence for you. I hope you hear of the projects you started and how they have expanded over time…
I hope you enjoy your children and special family moments…
I wish you peaceful mornings and lazy afternoons…
I wish for you to feel fulfilled for having touched the lives of so many in need, for being a calming and loving presence in their toughest moments…
I wish for you to feel the gratitude I have for your influence on my life…
I wish for you to know that even in small moments that you may not even recall, you've made a huge impact on my career…
From the bottom of my heart, I will miss you my friend and hope you realize the joy you have given me…
There are so many more notes. I haven't yet used the teapot for tea because I still take out a note to read every now and again only to put it back; solace in heartfelt words from my friends.
How did you find solace this week?
© 2021. Sharon Kreider. All Rights Reserved