When my daughter was growing up, I'd make her favorite chocolate cake once a year – on her birthday. The recipe came from an old cookbook titled: The Best Chocolate Cake in the World. I still make that cake, albeit infrequently, even though my kids are all grown and live in a different state and a different country.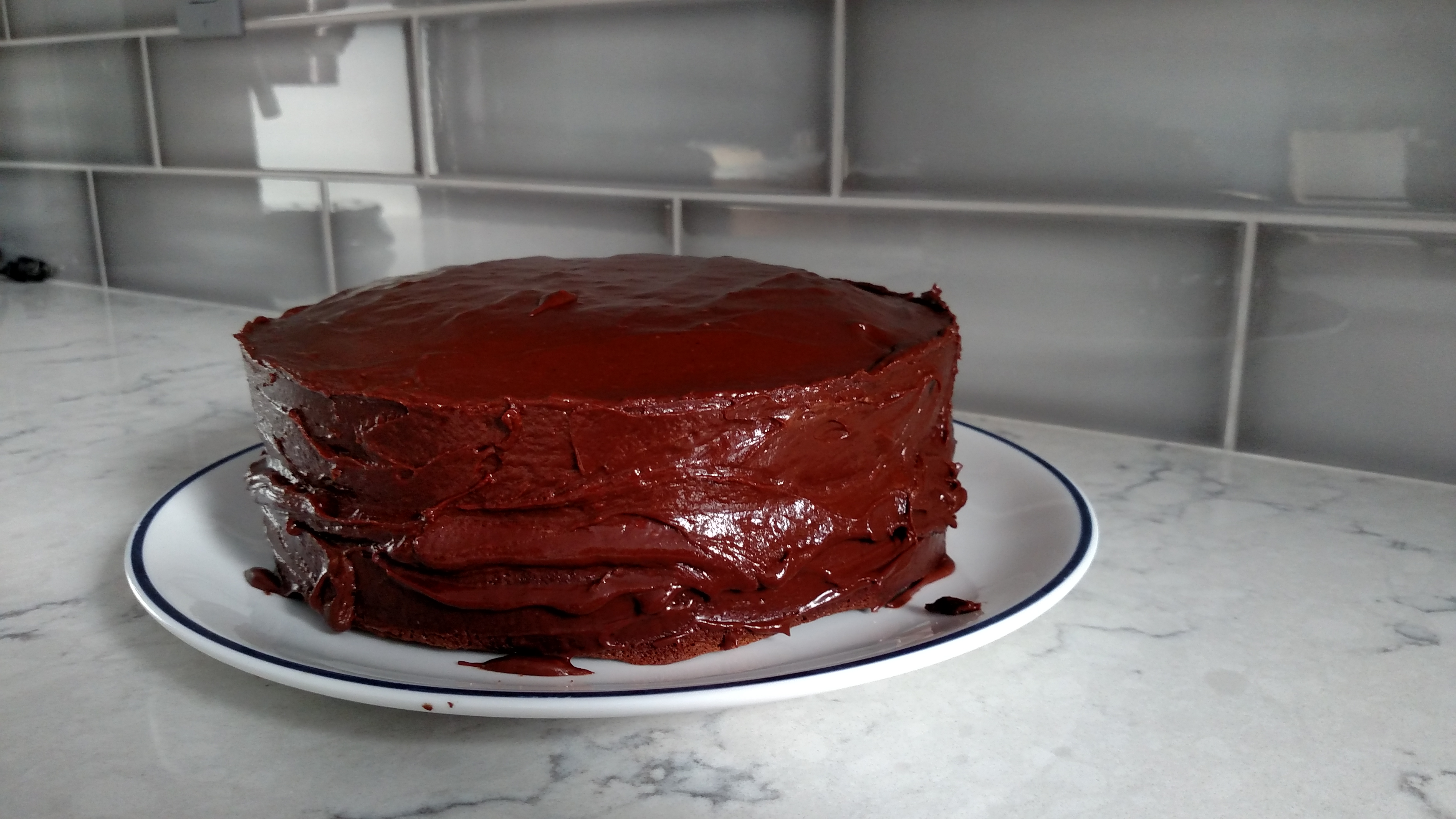 Here is the recipe:
Prepare the following custard in a double boiler – melt 4 oz. unsweetened chocolate, slowly add ½ cup milk, 1 cup brown sugar and I egg yolk. Remove from heat when thickened.
In a bowl, sift 2 cups unbleached white flour with 1 teaspoon baking soda.
In another bowl, beat until soft – ½ cup softened butter, 1 cup sugar, 2 egg yolks.
Add the flour mixture to the butter mixture alternating with ¼ cup water, ½ cup milk, 1 teaspoon vanilla.
Stir in the chocolate custard.
Whip 2 egg whites until stiff but not dry. Fold them into the cake batter.
Transfer the cake batter into 2 greased cake pans and bake at 350 degrees for about 25 minutes.
The icing is even better:
Melt 3 oz. unsweetened chocolate in a double boiler. Melt in 3 tablespoons butter. Remove from heat. Add ¼ cup hot water and then gradually add 1 teaspoon vanilla and 2 cups confectioners' sugar. For the middle of the cake, add some of the icing and ¼ cup raspberry jam.
I'm not sure if finding comfort in a piece of chocolate cake is a great thing or a small thing. Maybe it's both. Either way, on the odd occasion, I delight in sinking my teeth into this cake, savoring every bite. In fact, I think this may be one of the only times I truly participate in Mindful Eating!
How did you find solace this week?
Sharon
© 2021. Sharon Kreider. All Rights Reserved